Create interactive experiences by presenting virtual objects and information in our real world field of vision.
Create interactive immersive experiences through a simulation of a 3D image or environment that can be engaged with in a realistic way.
Create an impact on the future of any industry and living being through computer intelligence.
Create a physical product of anything that you envision through a 3 dimensional digital model.
Vizara is a Indian startup working at the confluence of state-of-the-art technologies, including virtual reality (VR), augmented reality (AR), mixed reality (MR), artificial intelligence (AI), and 3D printing. We offer solutions in various domains such as heritage preservation, tourism, education, entertainment, infrastructure, new media, and smart city governance. We are industry partners with several IITs and empanelled with many govt agencies.
Founded by entrepreneurs holding PhDs from IIT Delhi, IIT Kharagpur and MIT, Vizara was incorporated to explore a unique experiment of translational technology development based upon the outcomes of cutting edge research done at premier academic institutes of India such as the IIT Delhi. We have successfully implemented several projects for the government and the industry, combining art with science, and creativity with technology.
Drag
We provide digital documentation and knowledge-driven explorations of places, objects, people and communities, enhanced with immersive experiences and intelligent interfaces. We excel at creating 3D replicas & avatars in digital and physical space.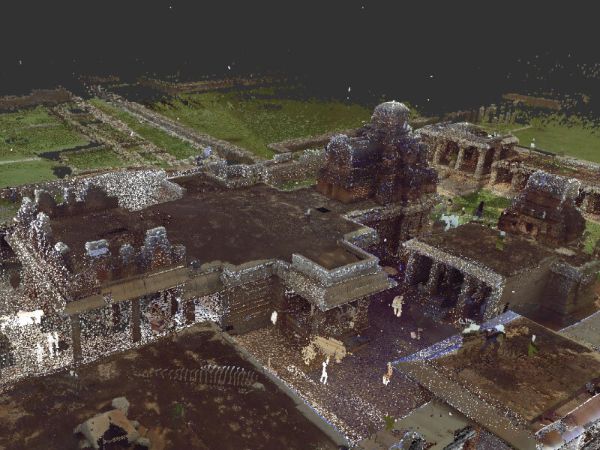 Digital Documentation
Laser Scanning | 3D Modelling | Digital Reconstruction | Digital Archiving
NextGen Experiential Center
VR/AR/MR | Projection Mapping | 3D Printing | AI | IoT | Holographic Projection | Virtual Walkthrough | 3D Modelling
AR VR Apps & Games
Virtual Reality | 3D Modelling | App Development | Web Applications
3D Printed Heritage Memorabilia
3D Modelling | 3D Printing | True Scale Replica
Our products and services offer interactive and intelligent interfaces & create immersive experiences for a range of industries and domains such as Culture and Tourism, Education and Training, Entertainment, Architecture and Real Estate, Industry 4.0, and Retail, Advertising, Marketing.
OUR CLIENTS & COLLABORATORS_
OUR CLIENTS & COLLABORATORS_
IHSE 2020, NATIONAL
MUSEUM
IHSE 2020 was a major international event, organised by Vizara and jointly sponsored by the Department of Science and Technology (DST) and the Indian Institute of Technology (IIT) Delhi, held at the National Museum, New Delhi.
Digital Gandhi
Exhibition
An unique Gandhi exhibition, done by Vizara and setup at the DST office to mark the 150th birth anniversary of Mahatma Gandhi. It involved cutting-edge tech such as a VR treasure Hunt, AR based interactions, and much more.
DIGITAL MINI
HAMPI: GLORY OF HAMPI
Under a DST initiative to promote Indian Culture, Vizara helped preserve Hampi in S. India eternally in the digital space through documentation of its tangible and intangible heritage using 3D laser scan data, AR, holograms and 3D fabrication.
IIT JODHPUR:
VIRTUAL CONVOCATION
Vizara helped execute the 6th Convocation of IIT-J in an immersive 360-degree, MR environment streamed Liv;, enabling parents, students, faculty, and guests to participate virtually with 3D avatars, & innovative AR/VR tech.
Vizara was approached by the Govt of India to represent India by showcasing its 5 true-scale 3D printed replicas of heritage sites at the India Pavilion in the Expo 2020 Dubai. The PM even tweeted his appreciation of the same.
Imagine travelling through space and time to be immersed in a virtual world through 360-degree dome movies & experience Gandhi ji being thrown off the train in South Africa, or to see him use his Charkha & speak about non-violence.
Let's Talk_
Let's build something together. Drop a message here, we'll get back to you.
Let's Talk_
Let's build something together. Drop a message here, we'll get back to you.
758, Phase V, Udyog Vihar, Sector 19, Gurugram, Haryana 122016